"It is better to risk saving a guilty man than to condemn an innocent one"
– Voltaire
FAMILY LAW

A HUSBANDS GUIDE TO MATRIMONIAL DISPUTES
Domestic Violence | Divorce | Maintenance | Multiple Maintenance ?Child Custody | Quashing 498A |Transfer of Case | Perjury (with case laws of Hon'ble Supreme Court and High Courts)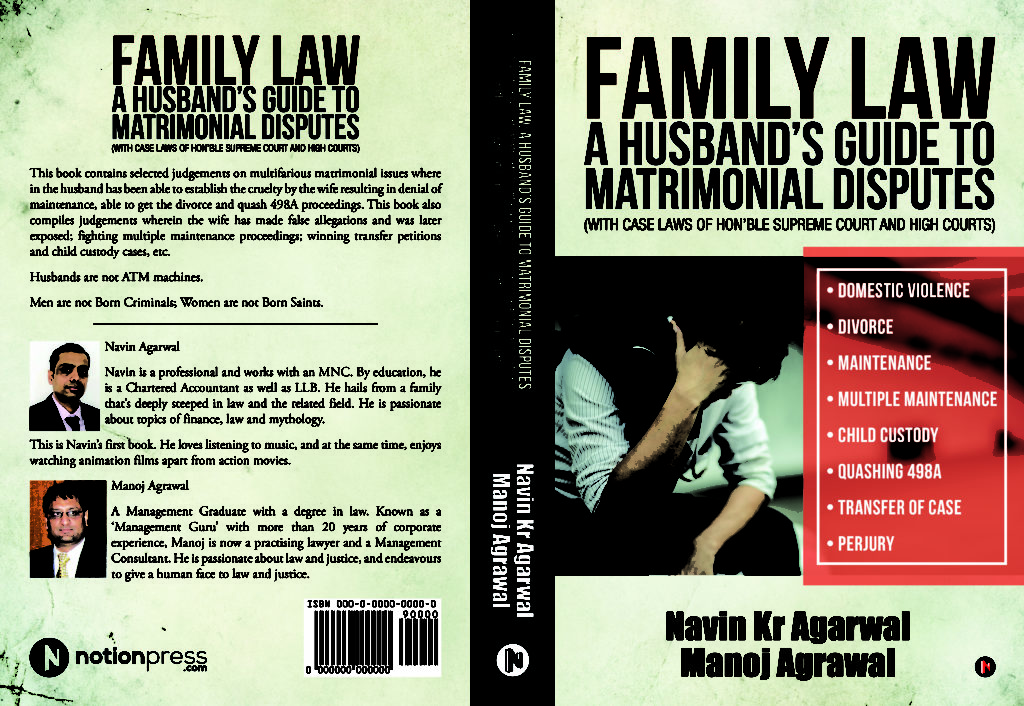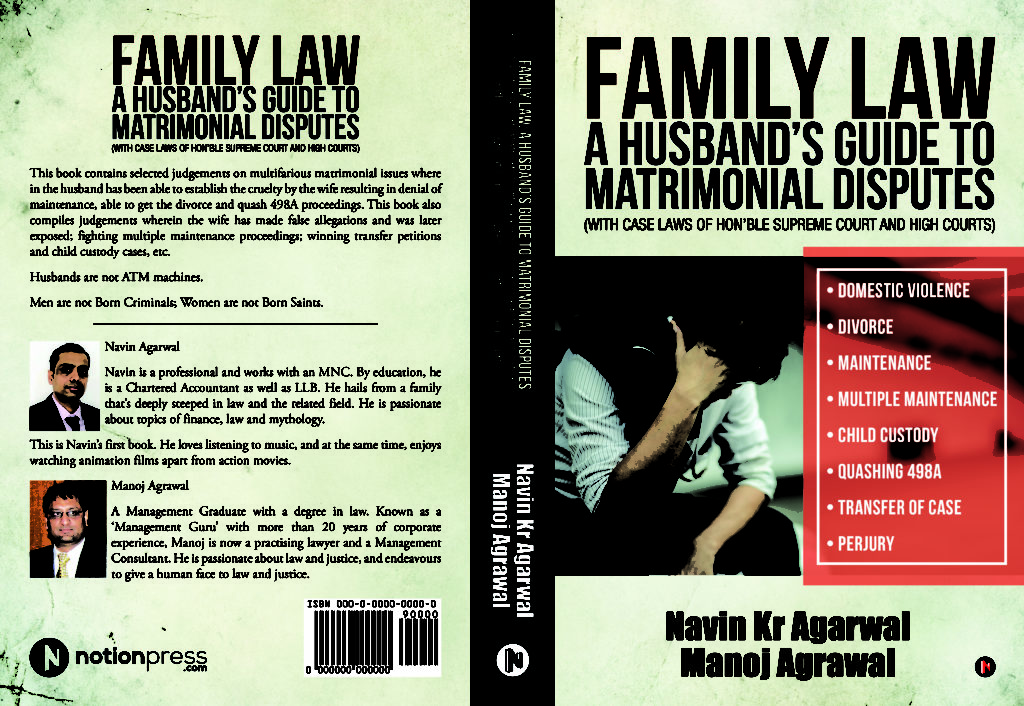 FAMILY LAW
HUSBANDS GUIDE TO MATRIMONIAL ISSUES
There are special laws which aims to protect women from physical, emotional or sexual violence or economic abuse. There is an ever- increasing awareness about violence against women across the Globe. However, there are no special laws for the protection of dignity of a man. Men are also subject to cruelty and domestic violence in addition to the trail for false allegation of dowry. The special laws are misused and has become source of Legal Terrorism wherein innocent men are jailed and made to suffer for no fault. In many unfortunate cases, some men are also harassed to the extent that they break and commit suicide.
This book intends to consolidate such laws and judicial pronouncements wherein men has been able to regain their dignity and able to fight back including Quashing 498A, tackling multiple maintenance claims under the various laws (Sec. 125 Cr PC, Sec. 24 of Hindu Marriage Act, Sec 19 of PWDVA, etc), false maintenance claim, Handling perjury (false cases), welfare of child is of paramount consideration for child custody matters, etc.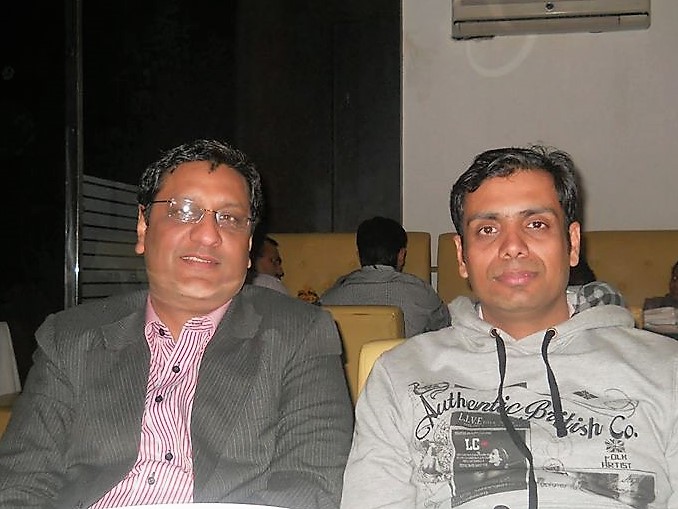 Navin Kr. Agarwal
Navin a professional and works with an MNC, A chartered accountant with a degree in LAW. hails from a family  deeply steeped into law and related fields. A passionate observer and adviser on law.
Manoj Agrawal
Popularly known as "Management Guru"  a degree in law coupled with MBA and more than 20 years of insightful corporate experience separates him from the crowd . A practicing Lawyer and Consultant. Always fighting for equality before law.